24ft Rock Wall

Literally stand out at your next event. Our Portable Rock Wall is 24 feet high, has 3 climbing levels of difficulty, and fit for all ages. The climber uses a harness and climbs up the rock wall using handholds while secured with a safety line that is self-belaying (it automatically lowers the climber as they descend from the top of the wall).

Race to the top, ring the buzzer and self-belay to the bottom!

Holds 3 riders, Minimum weight 40lbs -Maximum 250lbs per rider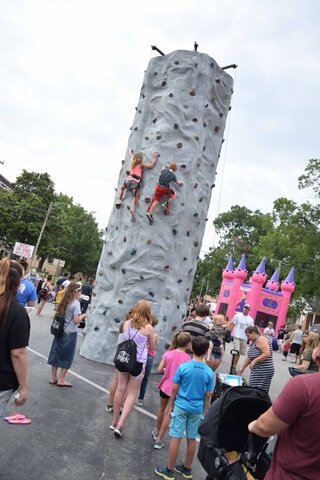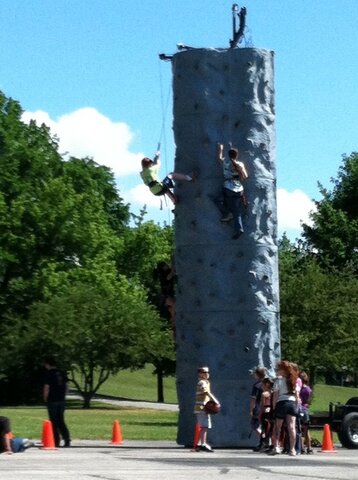 Great for block clubs and festivals. Small events not a problem. No party too big or too small because we will deliver the rock wall and party to you!
Rock Wall (4 hour rental)