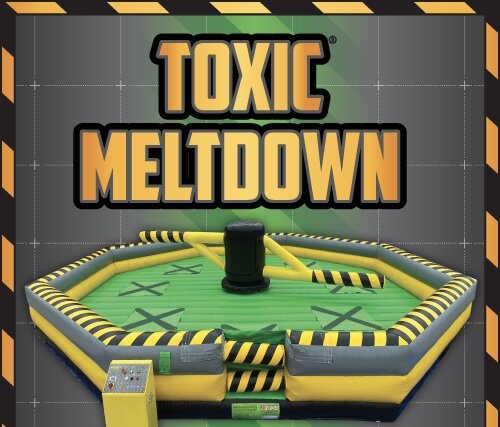 Toxic Meltdown Rentals
Meltdown is an 8 person action game that tests your stamina, reactions and agility.
Duck underneath, or jump over not one, but two swinging arms designed to knock you off your socks.
Restricted height of participants 48" or taller.
Must be ran off of direct power - no generators.
110V Outlet:2
Actual Size:30x30x12
Space Required:35x35